Buying a house is an exciting time, regardless of whether you're a first-time homeowner or this is your second or even third rodeo. What's not exciting, however, is navigating the complicated world of mortgage options. This is especially true if you're looking for fast mortgages.
In Canada, there are over 1 million active mortgages, all of those given out by hundreds of different lenders. With all those options to sift through, it can be extremely tough to figure out which one to choose if you need to get a mortgage fast.
To help you out, we're here to answer the question "how fast can you get a mortgage", specifically from B Lenders. Let's jump into what you need to know about quickly getting a mortgage from a B Lender!
A Lenders vs. B Lenders
In Canada, most mortgages are given out through the six biggest banks in the country: TD, Scotiabank, BMO, CIBC, National Bank, and RBC. These "A Lenders" and several other chartered banks have pretty strict requirements for anyone looking to take out a mortgage.
On the other hand, B Lenders can be a way for you to get a mortgage even if you don't meet the stringent criteria of A Lenders. Let's take a slightly closer look at what each of these types of lenders is.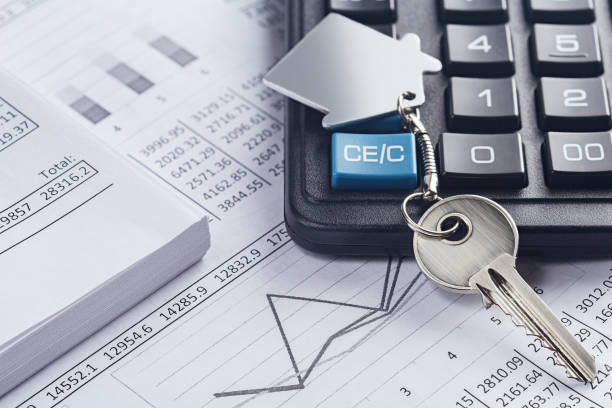 A Lenders
A Lenders are federally regulated, chartered banks that are closely related to credit unions. With the exception of UNI and Coast Capital, these banks are also provincially regulated.
A Lenders are lenders who give out mortgages to prime borrowers. This means that they cater to clients with a stable income, a good credit history, and a strong credit score.
B Lenders
B Lenders are lenders that are only quasi-regulated. They do not adhere to federal regulations but follow strict regulations set up according to the nature of their business.
There are several different B Lenders in Canada, most of whom will give out uninsured mortgages. The largest B Lenders are typically mortgage finance companies, sometimes called MFCs.
Why You Should Consider B Lenders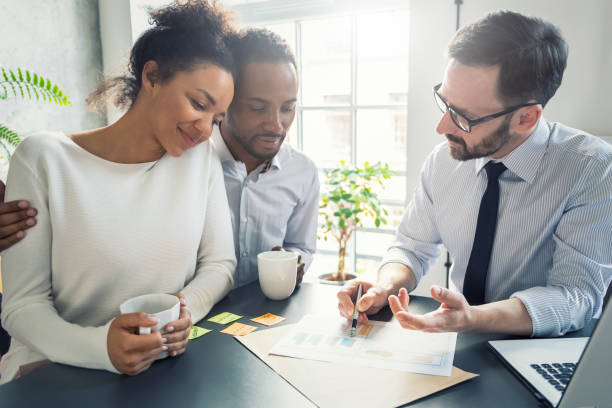 Now that you know the difference between A Lenders and B Lenders, let's take a look at why you should consider B Lenders for your mortgage needs. Here are a few different reasons why you might want to use a B Lender.
Credit Score
Credit scores are numbers that represent how well you manage credit. Credit scores detail information such as your current credit balance, any missed payments, debts that are with collections, and other important pieces of information.
Financial institutions and banks use your credit score to determine whether or not they should lend you money. A higher credit score typically increases your chances that a bank will lend you money.
For mortgages, the minimum credit score as laid out by the Canada Mortgage and Housing Corporation, or the CMHC, is 600. At least one cosigner on the mortgage must have this credit score in order to qualify.
Income Source
If you are self-employed and are applying for a mortgage, you may have to show several years of financial statements in order to prove your income. If you have less than two years of income history, it could be tough for you to get approved for your mortgage.
What's more, if you have an income source that is based on commission, it could be even harder for you to qualify for a mortgage. That's because your income fluctuates, which doesn't look like a reliable source to banks who are lending out money for a mortgage.
How a B Lender Can Help You
B Lenders are the perfect choice for anyone who was denied a mortgage by an A Lender. They're also great for those who want more flexibility in their mortgage choices.
The reason why these alternative lenders are a great choice for mortgages is that they're often more accommodating. They can provide you with interest-only mortgages that help reduce your monthly payments and allow you to get a mortgage even if you wouldn't qualify otherwise.
Interest-only mortgages are mortgages in which your payments go fully towards the interest on your mortgage. What happens is that when your mortgage term is up, you'll own the same amount on the principal as you did when you first took out the mortgage.
How Fast Can You Get a Mortgage From B Lenders?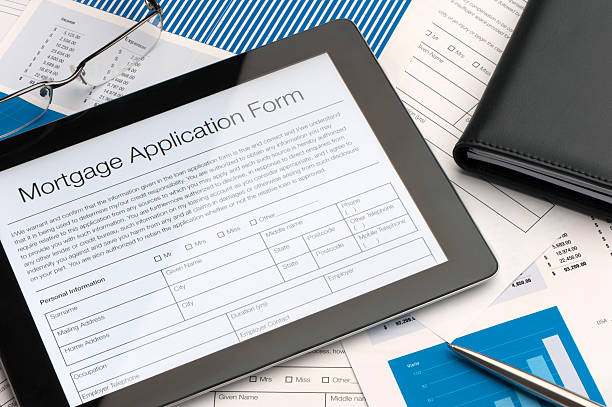 So, let's answer the big question: how fast can you get a mortgage from a B Lender. Getting a mortgage from a B Lender usually takes between 11 to 25 days. However, in some situations, it can take more time than that.
In order to make the approval process go more quickly, you should start as soon as possible. That way you'll be able to purchase your desired home and move in sooner.
Just remember to read through your province's pre-approval steps. The process works much the same all around the country, but small details can change depending on your province which can impact how quickly you can get a mortgage.
To get a better idea of how fast a B Lender can approve your mortgage, it helps to know the process. Let's take a look at the B Lender approval process.
The B Lender Mortgage Process
The entire B Lender mortgage process follows seven simple steps. Each step affects how long the entire process will take.
1. Discovery Call
The first step is to book a discovery call to discuss your property objectives, loan goals, and borrowing capacity. This step takes between ten and fifteen minutes.
2. Start Your Application Documents
If your call leaves you feeling confident that you'll be approved for your loan, it's time to gather your documents. It should take you about 1 day to gather all the required documentation.
3. Pre-Approval
Once you've submitted your application documents, your mortgage broker will submit your package for pre-approval. Your mortgage broker will submit it to several B Lenders to help get you a great mortgage. This step takes about 1 day to complete.
4. Underwriting
After your application is pre-approved, it's time for you to submit it for underwriting. The underwriting process is when the lender actually approves your loan application. This step takes between 1 and 7 days.
5. Conditional Commitment Processing
If your application meets the underwriting guidelines then you'll receive a letter of commitment. During this stage, you'll need to submit additional supporting documents to the lender to get your loan processed. This step takes between 1 and 4 days.
6. Pre-Closing
When your file is complete, your lawyer will register the mortgage and transfer the property title to you. At this part of the process, you'll sign your documents and make your down payment. This takes between 7 and 10 days to complete.
7. Closing
On the funding date, your lender will send you the balance of your loan and your mortgage process is complete. This closes the loan process and usually occurs by mid-day on the funding date.
What to Know About B Lender Mortgage Rates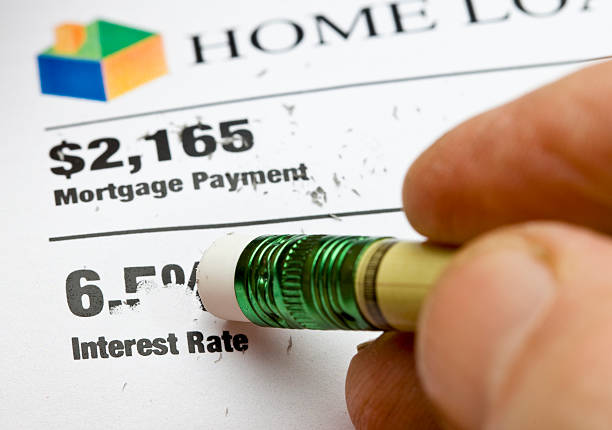 One of the reasons why so many people in Canada choose to work with B-Lenders is because they offer better rates than big banks do. However, CMHC insured mortgages have a few requirements.
For one, your debt service can't be more than 39%. In other words, your housing costs cannot be more than 39% of your total monthly income.
Another requirement to take out a CMHC insured mortgage is to have a total debt service that's less than 44%. That means that your total debt obligations can't be more than 44% of your monthly household income.
On top of that, at least one cosigner on the mortgage has to have a minimum credit score of 600. B Lenders sometimes require you to pay additional fees as the CMHC mortgage insurance costs can be transferred to you.
What to Know About Mortgage Brokers in Canada
Now that we've gone over some of the details of B Lenders, let's take a look at what you need to know about mortgage brokers in Canada. Here are a few key things to know before working with a mortgage broker.
What Do Mortgage Brokers Do?
Mortgage brokers are professionals who help you get the best mortgage for your real estate investments. They'll look at various options and provide you with several different lenders that would be a good fit for you.
Then, they'll submit any documents on your behalf to make the process easier. They'll also help negotiate mortgage rates so and terms so that you can get the best deal for your situation.
Why Should I Use a Mortgage Broker?
Using a mortgage broker is a good choice because not all lenders will deal with customers directly. Some lenders may require you to work with a broker in order to take out a mortgage with them at all.
How Do I Choose a Mortgage Broker?
It can be tough to choose the right mortgage broker, so the best course of action is to come up with preliminary questions. Ask your mortgage broker key questions such as how many lenders they work with, what services they provide, and what fees they charge before signing a contract.
Get the Perfect Home Mortgage Today
So, how fast can you get a mortgage with B Lenders? The answer is that it can depend on what mortgage broker you choose, your personal situation, and the size of the mortgage you're taking out.
If you're ready to get started getting a mortgage from a team that guides you through the process, we can help. Get in touch with Mortgage Brokers Network to learn more today.